Rok 2014 został ogłoszony Rokiem Oskara Kolberga. Z tej okazji znajoma bombarduje mnie informacjami, gdzie i co się odbywa ku czci wielkiego badacza. Być może oczekuje, że Muzeum Literatury wystąpi w ramach obchodów z jakimś okazałym projektem. Ale z czym do gości? W bibliotece muzealnej mamy "Tygodnik Ilustrowany" z 1881 r. z portretem Kolberga (drzeworyt Aleksandra Regulskiego wg rysunku Józefa Buchbindera podług fotografii Walerego Rzewuskiego).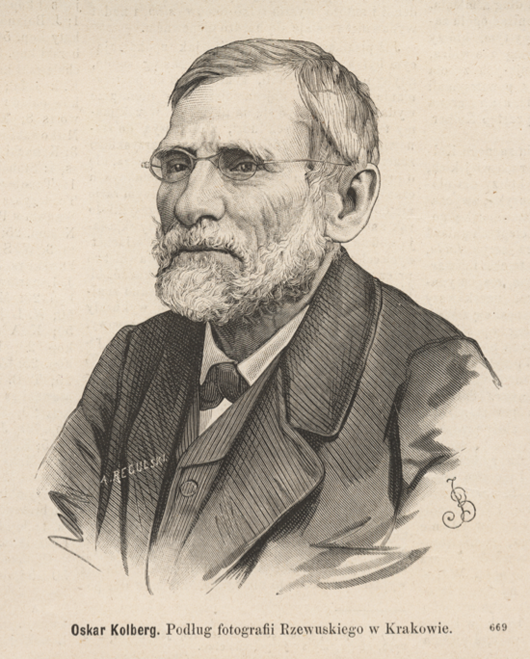 Mamy wydanie Ludu… z 1883 roku (tom Lubelskie), z wizerunkiem wieśniaków "od Lublina"…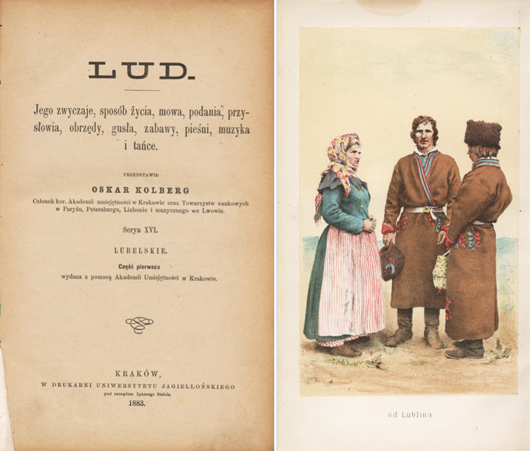 …i temat "Oskar Kolberg w Muzeum Literatury" w zasadzie jest wyczerpany. Ale jakoś żal tak urwać od razu na początku. Postanowiłam zatem bez Kolberga, nie tyle po kraju, co po naszym muzeum połazić i coś w naszych zbiorach o życiu ludu naszego (i nie tylko naszego) wyszukać.
Mamy zatem fotografię Feliksa Borunia (1802-64), włościanina z podkrakowskiego Kaszowa, który w 1861 r. odbył pieszą pielgrzymkę do Rzymu, a ponadto odbył podróż do Paryża i Palestyny. Wspomnienia pielgrzyma spisał Walery Wielogłowski i opublikował w 1863 r. Autorem fotografii jest Jan Weintraub, a wykonana została w Warszawie w 1861 r.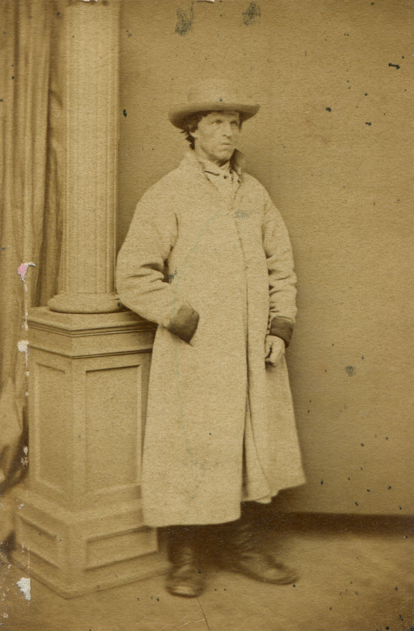 Skoro już jesteśmy na południu Polski, przypomnijmy inną, znacznie sławniejszą postać, Jana Krzeptowskiego, czyli Sabałę (1809-93). Ów zakopiański góral, w młodości zbójnik, był gawędziarzem, muzykantem, przewodnikiem górskim. Jego opowieści wykorzystali w swej twórczości Sienkiewicz, Witkiewicz, Przerwa-Tetmajer, Orkan i inni. Był też ojcem chrzestnym Witkacego. Poniżej Sabała sportretowany przez Walerego Maliszewskiego ok. 1856, przez nieznanego fotografa ok. 1890 i z chrześniakiem ok. 1893 r. (fotografię wykonał ojciec chłopca, Stanisław Witkiewicz).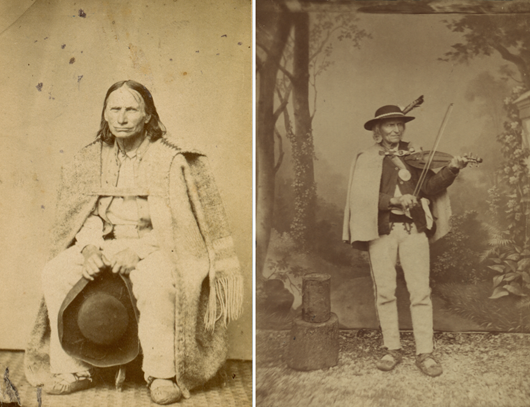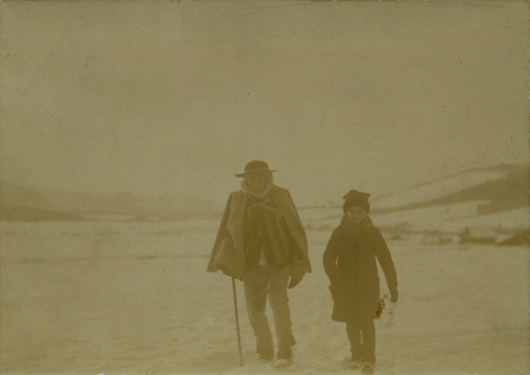 Nie opuszczamy jeszcze Małopolski, ponieważ przyjrzymy się teraz strojom z okolic Krakowa na ręcznie kolorowanych fotografiach Ignacego Kriegera z ok. 1875-85. Są to – kolejno – ubiory z Branic, Czyżyn, Płaszowa, Modlnicy i Olszanicy oraz stroje męskie z samego Krakowa.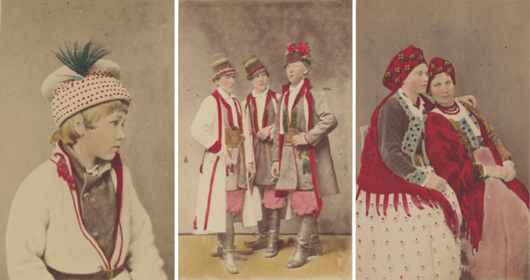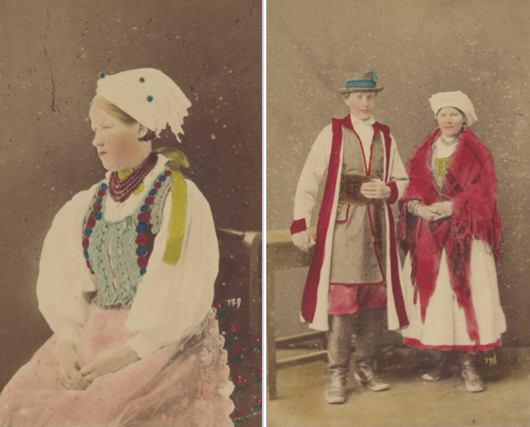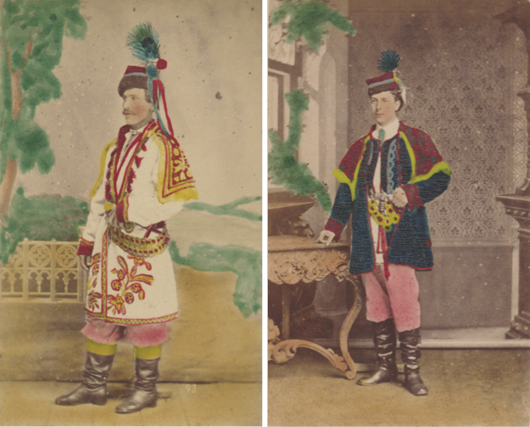 A skoro już przy stroju krakowskim jesteśmy, trudno pominąć Lucjana Rydla – Pana Młodego z Wesela Wyspiańskiego. Z lewej karykatura Karola Frycza Lucjan Rydel na swoim weselu w Bronowicach (kredka, ołówek, Kraków 1901), z prawej karykatura Kazimierza Sichulskiego (pastel, 1904).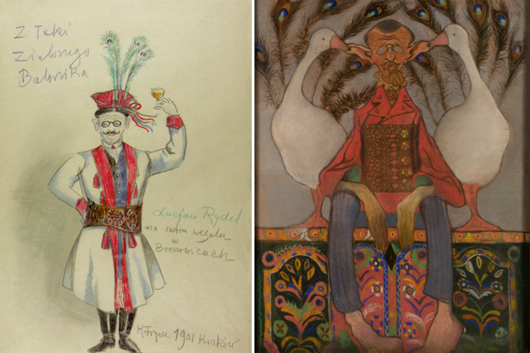 W badanich etnograficznych na terenie Muzeum Literatury nadal nie natrafiamy na wyroby sztuki ludowej, za to odnajdujemy wspaniałe typy żydowskie. Ponownie są to fotografie Ignacego Kriegera, który poświęcił wiele czasu na przygotowanie albumów przedstawiających typy ludzkie z okolic Krakowa i w ogóle ówczesnej Galicji. Tym razem są to kolorowane fotografie z ok. 1864-75 r. Na pierwszej Żyd krakowski, na drugiej – galicyjski.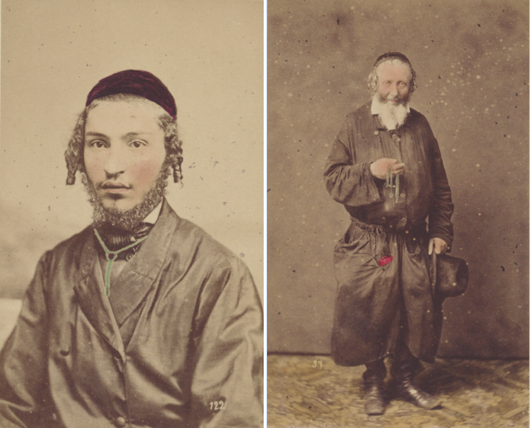 Z Małopolski przenosimy się na Kresy i to od razu do schyłku okresu międzywojennego, by podziwiać znakomity portret Uszera Pełepona, żydowskiego garncarza z Krutniowa na Wołyniu, sportretowanego w marcu 1939 r. przez Leopolda Buczkowskiego.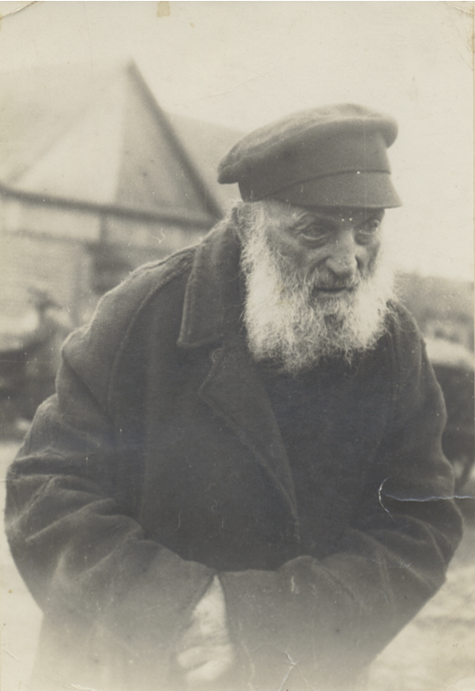 Z Wołynia wędrujemy na Litwę. Zaprezentowane poniżej zdjęcia wykonał Melchior Wańkowicz w latach 1937-38. Mamy kilka albumów zdjęć pisarza z podróży po Kresach w owym czasie, ale wybrałam tylko kilka scen rodzajowych ze wsi litewskich, ponieważ dziś nie zajmuję się literaturą, a etnografią. Kolejno: chłopi w czasie sianokosów, orka, trzy scenki z targu wiejskiego (zwracam uwagę na pierniki "walentynkowe" i słodziutkiego aniołka), prawosławny i diak, dziady pod kościołem.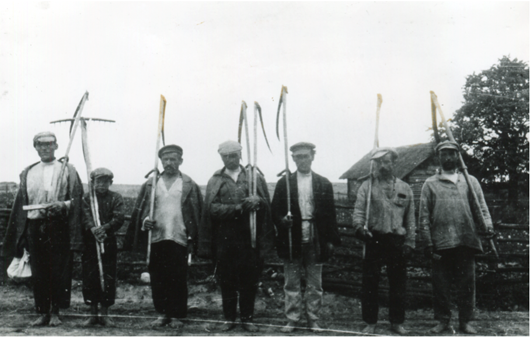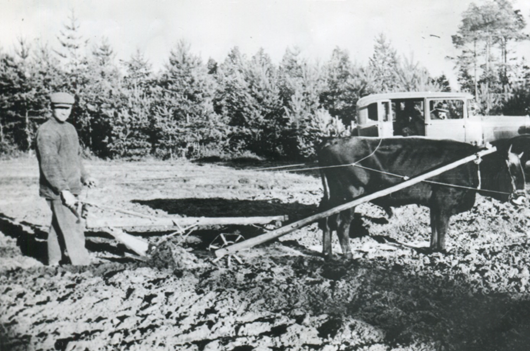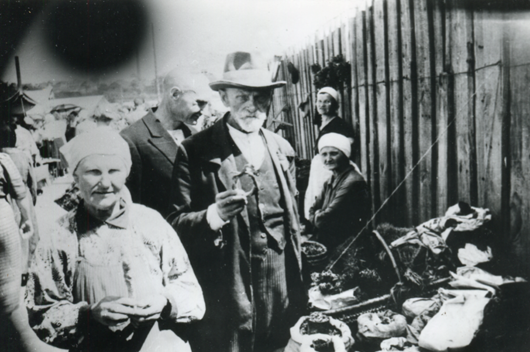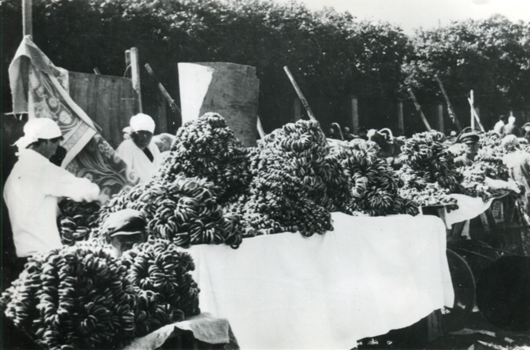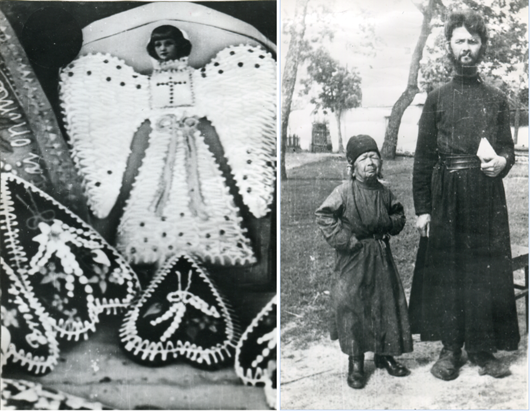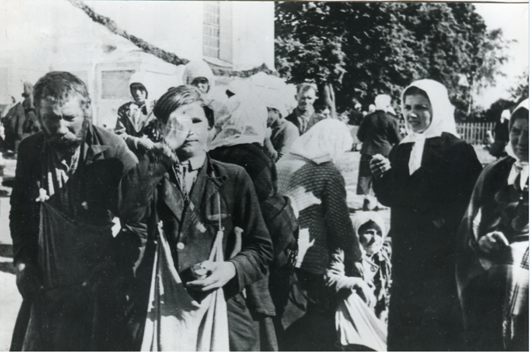 Skoro już jesteśmy przy tematyce sakralnej – proszę zobaczyć figurkę Chrystusa Frasobliwego (rzeźbiarz nieznany, drewno lipowe, poł. XX w.), która należała do Jerzego Andrzejewskiego. Zdjęcie figurki wykonał Maciek Bociański.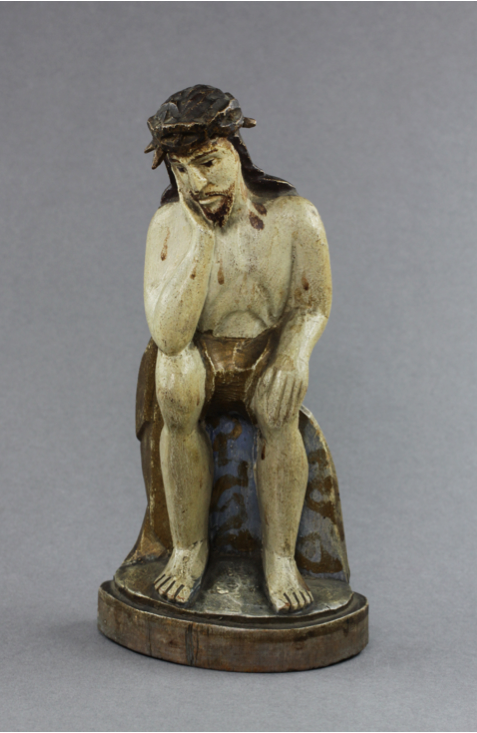 No i właściwie wypadałoby skończyć, ale po prostu MUSZĘ skorzystać z pretekstu, by pokazać fotografie strojów tyrolskich z Meranu, bo to może jedyna okazja – od lat szukałam jej bezskutecznie. Wszystkie są ślicznie pokolorowane, wszystkie wykonane ok. 1870 r. Autorem pierwszych jest F. Largajoli, ostatniej – L. Brefslmair. I zapewniam, że widnieje na niej Tyrolczyk, a nie żaden Indianin czy inny Papuas.